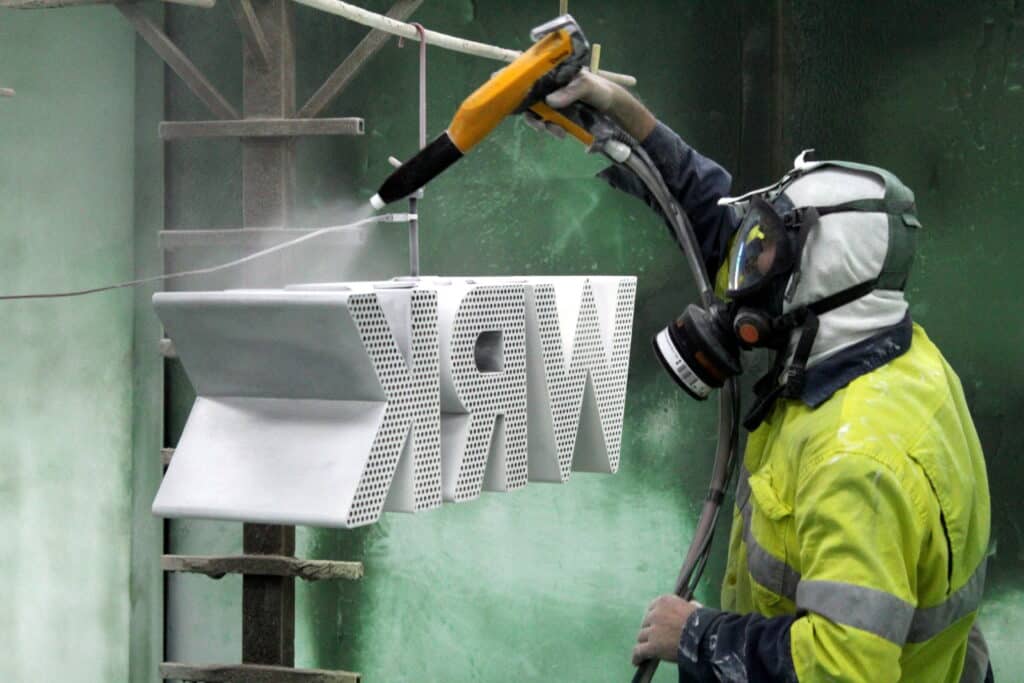 Imagine signage and branding without paint – Paint is what "dresses" your product and brand and makes it look good!
At Albert Smith Signs we operate a fully equipped paint shop with an experienced team of 9 painters, spread over two shifts.
Glen Walsh is our paint team leader and has been on our team for around 12 years. Glen learnt his trade at Wattyl Paints over a 20 year period, becoming a paint technician in the manufacturing division – Glen sure knows paint!
With a mixing area and 3 spray booths our paint shop achieves a flawless high quality finish and look for all your signage, branding products and projects.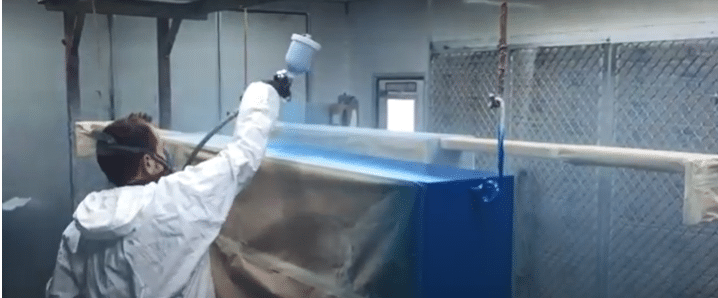 We have a booth specifically for powder coating with a 6M long racking system in an 8M oven, another for 2 pack wet spray and the third for back spraying acrylic and poly carbonate.
The benefit of powder coat is that it is user and production friendly with a quick turnaround time and provides a great finish and look for your product.
However there are limited standard colours which restricts its use and ACM products cannot be powder coated.
Where it is practical our preference is to powder coat what we can to provide your signage with that great look and finish.
Our two pack wet spray booth has a catalytic oven that uses medium wave infra-red energy to create heat quickly and efficiently for rapid drying, to fully cure the product in around 45minutes.
The benefit of this process is that your product is fully cured with a hard finish and ready to pack so very time efficient with your corporate signage shipping –  as well as an extensive range of available colours
Our back spray booth is for exactly that – back spraying your product for illumination purposes. It delivers fine atomisation of the paint to ensure a smooth finish with no lines ensuring perfect illumination for your branding.
Often a final anti-graffiti coat is applied to products for protection and to ensure a longer life in its environment.
Our paint team have over 50 years of combined experience with all types of paint and are multi skilled over the different methods of application
OUR PAINT SHOP – THE ART OF PAINT!