Signage Australia Wide & Asia Pacific
Delivering Nationwide for over 145 Years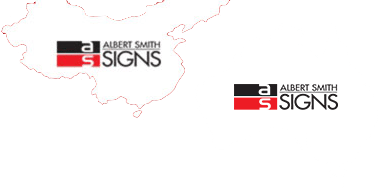 Electronic LED signage provides a dynamic messaging solution that allows you to interact with customers and prospects in real time. Digital signage is controlled electronically, allowing you to change your content to deliver targeted messages that inform, educate, and motivate your potential customer.
LED Signage Explained in 1 Minute
LED lit signage can be designed and manufactured specific to your business requirements. LED options include:
Backlit and Halo Lit Signs
Light Boxes
Electronic Message Boards
Backlit and Halo Lit LED Signage
Backlit and Halo Lit Signs add an affordable yet effective feature to your business signage, ensuring illumination designed to add appeal and brand recognition.
LED Light Box signage ensure your brand is being noticed 24/7. Externally, light boxes are particularly effective in areas such as under awnings in heavy traffic areas for high visibility. Internally, light boxes provide valuable brand visibility in reception and counter spaces.
Architectural Elements can Enhance Your Brand
LED Installation Sunshine Plaza
LED Electronic Message Boards
Electronic Message Boards are a highly effective tool to communicate instant messages and ensure constant information flow throughout your business.
Message boards can be used both internally and externally, and are ideal where information needs to be changed and displayed regularly.
Electronic message boards are available in various sizes, and include single or double line boards. They are ideal for business, schools, community, and sporting events.
At Albert Smith Signs, we provide all our LED signage services to the highest standards to meet and exceed customer expectations
For an obligation free quote, or to speak to our professional team, contact us today via phone or email for your LED Signage requiremments.
Phone
+61 1300 385 903
Australia,
Brisbane (Head Office)
59 Taylor Street, Bulimba QLD 4171

Postal Address
PO Box 226, Bulimba QLD 4171
Sydney
2/4 Prince William Dr, Seven Hills NSW 2147
Melbourne
Level 9, 440 Collins St, Melbourne VIC 3000