Shopping Centres & Retail
Signage Australia Wide & Asia Pacific
Delivering Nationwide for over 145 Years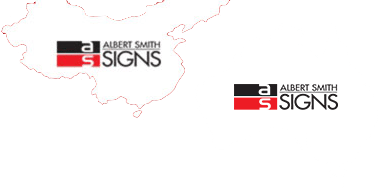 SHOPPING CENTRE & RETAIL SIGNAGE SOLUTIONS
Few projects test our capabilities as sign designers and manufacturers as rigorously as creating and installing an entire suite of signs for a shopping centre.
Over the years, Albert Smith Signs has been called on to provide innovative shopping centre signage and identity solutions for some of Australia's biggest shopping centres and retail brands.
We've designed, manufactured, installed and maintained illuminated and non-illuminated building signs, pylons, high-level signs, identity signs, way finding signage and digital print branding, for multi-million dollar developments as well as for smaller strip local centres.
For every retail installation, our commitment is to deliver a low-cost, innovative solutions that delivers maximum brand visibility and assists retailers in attracting more traffic.
We liaise with engineers and architects to develop and provide a total solution so that everything is compliant with the building plan and any town planning constraints. And we oversee and coordinate the logistics of installation to ensure even the largest projects go in with minimal disruption — on time and on budget.
Albert Smith's provide shopping centre signage, both illuminated and non-illuminated, specifically suited to the retail industry sector, including:
For an obligation free quote, or to speak to our professional team, contact us today via phone or email.
Phone
+61 1300 385 903
Australia,
Brisbane (Head Office)
59 Taylor Street, Bulimba QLD 4171

Postal Address
PO Box 226, Bulimba QLD 4171
Sydney
2/4 Prince William Dr, Seven Hills NSW 2147
Melbourne
Level 9, 440 Collins St, Melbourne VIC 3000