Signage Australia Wide & Asia Pacific
Delivering Nationwide for over 145 Years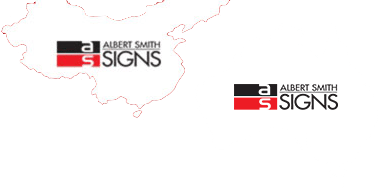 SUNSHINE PLAZA TRANSFORMED – WITH ALBERT SMITH SIGNS!
As an Australian manufacturer and sign maker, Albert Smith Signs were proud to have been chosen to manufacture and install the branding elements that have enhanced and customised Sunshine Plaza's new identity.

Over the past few years, Sunshine Plaza has transformed into a unique shopping destination with a major redevelopment that has created a world class indoor/outdoor leisure and dining precinct.
Our first stage of manufacture was the external building signage, of high level building signs; illuminated and non-illuminated, and a suite of directional and wayfinding signage.
The high level building signs (tower) are manufactured from aluminium composite material (ACM) painted to the nominated brand colours. Vertical PFC support brackets were pre-positioned and installed onto the building walls, then eight steel hooks were welded to each sign frame and the frames had been hot dip galvanised to withstand the coastal salt air environment.
The centre logo is Permasign 3D building letters with aluminium surrounds and illuminated opal acrylic faces. The logo droplets are also Permasign with a digital print translucent vinyl overlay illuminated with ASTech LED's. 
Permasign is cutting edge technology in the manufacture of individual letters of exceptional high quality, with computer precision fabrication to provide perfect engineered graphic reproduction from acrylic, metal or other selected materials. 
The eye-catching  high level vinyl print mural on the buildings western elevation is an 8M in height X 2.5 M wide light box with a digitally printed PVC flex face tensioned over a full frame LED light wall for illumination.
The installation of the three 10 metre pylons was challenging when preparing the footings as ground conditions were soft with wet sand that constantly collapsed in on itself during the digging process. A change of footing design was required to allow for concrete sleeves to be placed in the footing holes to counteract the collapsing sand. 
The pylon signs were a steel frame with folded aluminium returns, powder coated to match the logo colour. The "snowflake" 20MM deep logo was fabricated opal acrylic with digitally printed flex face illuminated tenancy panels recessed into the backing panel.
We are often commissioned to design, manufacture and install architectural elements, and the main innovative feature at Sunshine Plaza is the illuminated archway, centrally located over the River Walk precinct. 
The archway design is manufactured from fabricated aluminium circles painted Sunshine Plaza blue on the western elevation, with opal acrylic faces overlaid with translucent blue vinyl.
On the eastern facing elevation, the fabricated aluminium circles are painted grey to match the framework. The faces of these aluminium circles are closed with a Permasign fabricated top cap that holds over 13,000 individually programmable and dimmable weather proof RGB LED bud lights on 60 discs of varying sizes.
The individual lights, colour and movement can be programmed and changed to suit special occasions and marketing events at Sunshine Plaza.
An additional architectural feature is–The Clock Tower –also positioned near the River Walk precinct. 
The Sunshine Plaza branding and logo on the tower are Permasign building letters with black Contra Vision applied to the letters for day/night illumination, allowing the building lettering to remain grey during the day and illuminate white at night.
 The sleek clock face holds Permasign 3D hour markers installed onto an ACM staging panel which was fitted into the existing recess. 
The clock hands were covered with photo-luminescent vinyl which glows bright as the sun goes down. Permasign 3D building letters are made to withstand all weather conditions while still producing maximum visual impact.
Few projects test our capabilities as sign manufacturers and installers as rigorously as creating and installing an entire suite of signs for a shopping centre – At Sunshine Plaza we manufactured and installed high level building signs, illuminated signage, pylon signs, wayfinding, car park signage, vinyl prints and architectural elements.
SUNSHINE PLAZA TRANSFORMED – WITH ALBERT SMITH SIGNS!
Shopping centres are our speciality
Phone
+61 1300 385 903
Australia,
Brisbane (Head Office)
59 Taylor Street, Bulimba QLD 4171

Postal Address
PO Box 226, Bulimba QLD 4171
Sydney
2/4 Prince William Dr, Seven Hills NSW 2147
Melbourne
Level 9, 440 Collins St, Melbourne VIC 3000