Signage Australia Wide & Asia Pacific
Delivering Nationwide for over 145 Years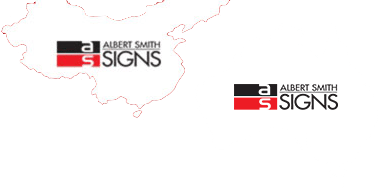 The integration of a unique corporate signage design allows companies and their brands to creatively and innovatively compete for recognition amongst their markets.
Albert Smith Signs' corporate sign designers have extensive experience in collaborating with corporate management and their teams to produce some of the most acknowledgeable and familiar brand signage around the country.
We study corporations to grasp a thorough understanding of each company developing custom-made corporate sign solutions to suit a range of brand and placement strategies respective to your buildings and their orientation.
We produce a range of corporate signage styles incorporating a number of distinctly identifiable features suiting all types of Australian and Asia-pacific based corporations. These include:
Throughout decades of working alongside both small and large corporations, Albert Smith Signs have manufactured high-quality corporate sign concepts for:
High-rise office buildings
Insurance firms
Law firms
Head-office buildings
Business centres/Business parks
Corporate advertising spaces
Multi-national companies
Call or email our team today to discuss your corporate signage requirements, building sign maintenance or for all other signage enquiries.
Phone
+61 1300 385 903
Australia,
Brisbane (Head Office)
59 Taylor Street, Bulimba QLD 4171

Postal Address
PO Box 226, Bulimba QLD 4171
Sydney
2/4 Prince William Dr, Seven Hills NSW 2147
Melbourne
Level 9, 440 Collins St, Melbourne VIC 3000