Signage Australia Wide & Asia Pacific
Delivering Nationwide for over 145 Years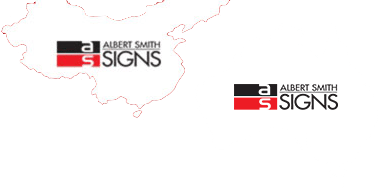 High-level signage, or sky signs, are generally located on top of a building or high-rise. Sky signage is a highly effective way to kick your signage and branding up a notch.
It represents one of the best forms of cost effective long term advertising.
High-level signage projects demand expertise and experience from design, structural engineering, project management, and logistics, as well as all aspects of safety management and public protection during installation and ongoing maintenance.
High-level signs ensure your brand stands out from the competition, and Albert Smith Signs are the experts in this field and we are proud to have undertaken many landmark high-level signage projects throughout Australia.
Building Signs Explained in 1 Minute
Sky signage can be particularly effective in a variety of situations and locations, including:
Hotel signage
Office building signage
Shopping centre signage
Retail and identification signage
Stadium and sports facility signage
Event and exhibition signage
Construction signage
Building name rights
Such sky signs are highly visible from a considerable distance, providing excellent signage and branding exposure for your business or event.
High-level signage allows your organisation or event to:
Make a highly visible statement in a high-traffic area
Provide wide-ranging exposure
Be noticed day and night
Albert Smith Signs have expertise in all the areas concerning:
Sky signage and High Level Signs. From planning and design stages, through to engineering, Council approval, installation and maintenance. We guarantee adherence to the highest safety standards in all stages.
At Albert Smith Signs, we provide all our signage services to the highest standards to meet and exceed customer expectations.
For an obligation free quote, or to speak to our professional team, contact us today via phone or email.
Phone
+61 1300 385 903
Australia,
Brisbane (Head Office)
59 Taylor Street, Bulimba QLD 4171

Postal Address
PO Box 226, Bulimba QLD 4171
Sydney
2/4 Prince William Dr, Seven Hills NSW 2147
Melbourne
Level 9, 440 Collins St, Melbourne VIC 3000