Signage Australia Wide & Asia Pacific
Delivering Nationwide for over 145 Years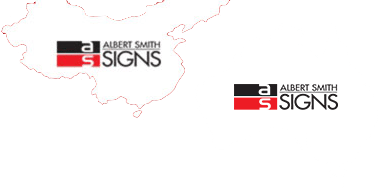 Corporate Signage is designed for a long life however, just like your car or home they do require care and attention.
Over time your signage can deteriorate, accumulate a build-up of pollution and the lighting components can become dull.
This wear and tear may contribute to your corporate signs not reflecting the true quality of your company's products and services.
Signage Maintenance Explained in 1 Minute
Your Brand is our Business and Scheduled Maintenance Ensures Clean, Bright and Always Working Signage!
Brandcare signage maintenance is all about ensuring that your branding and signage continues to look professional, protecting your investment and delivering safety and public protection.
Some of our key checklist items:
Inspection of signs for defects and or failure
All external sign graphics and faces fully cleaned
All sign electrical components checked
Replace fluorescent tubes and update to LED modules
Footings to be inspected
Painted surfaces to be checked for cracking or peeling
Structural framing to be inspected for deterioration or damage
On a typical maintenance call we will follow a procedure to make sure we complete our works as effectively and easily to you as possible
We will:
Call you prior to confirm the day, time and expected timeframe
Prepare all required documentation
Arrive on site and log in with your site manager
Set up works in a safe manner
Provide you with a maintenance report evidencing attention to each of the check list items.
No matter what state you 're located in, Brandcare, our maintenance division can provide you with a quotation for your signage installation and the ongoing maintenance of your corporate signage – call our maintenance division on 1300 654 326 or visit our Brandcare website at www.brandcare.com.au. 
We also provide our customers with an on-demand maintenance service that is supported by our 24-hour hotline.
Don't wait for a problem – predict it!
We are a network of signage professionals responsible for all onsite activities and dedicated to ensuring your brand's integrity. We operate Australia-wide and throughout the Asia Pacific Region.
Our highly skilled technicians manage on-site surveying, signage installation and signage maintenance – both scheduled and on demand.
Phone
+61 1300 385 903
Australia,
Brisbane (Head Office)
59 Taylor Street, Bulimba QLD 4171

Postal Address
PO Box 226, Bulimba QLD 4171
Sydney
2/4 Prince William Dr, Seven Hills NSW 2147
Melbourne
Level 9, 440 Collins St, Melbourne VIC 3000