Signage Australia Wide & Asia Pacific
Delivering Nationwide for over 145 Years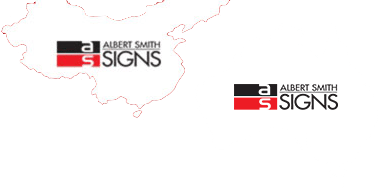 Bolton Clarke Aged Care  is the new face of RSL Care – a new and revitalised brand in the Aged Care sector.
The Bolton Clarke brand name honours two community leaders who helped to shape the organisation and its values.
Lady Janet Clarke was elected president of the Melbourne District Nursing Society in 1889 and Lt Colonel William Bolton formed the RSL in 1916.
Our brief called for a fresh approach to Aged Care signage applications. Their desire was to provide residents, staff and site visitors with a friendly resort/home-like experience. While there is an important healthcare aspect to these villages, they are also home to the residents and need to be welcoming to visiting families and friends.
Bolton Clarke partnered with Buchan and Albert Smith Signs to achieve an 'end-to-end' complete project service.
The first pilot site was at Pinjarra Hills where we were contracted to design, detail, manufacture and install the directional signs and building signs to fulfil the brand presentation requirements. Much of the product is very unique and detailed with respect to the look and feel of the Bolton Clarke signage livery. The overarching criteria that drove the sign design and manufacturing processes was – brand presentation, quality, longevity and maintainability.
Wayfinding and Directional: is the information system that guides people through a physical environment and enhances their understanding and experience of the space and can give residents and visitors an enhanced sense of well-being, safety, and security.
Digital Screens: Can be incorporated into all Aged Care branding and signage

Building Signs:  We manufacture, install, and maintain a range of building signage, illuminated and non-illuminated to suit both external and internal building usage.
Digital Prints: Our digital prints and tactile prints can be personalised and adapted to meet a facility's specific branding needs.
Floor graphics: are popular in high traffic areas for wayfinding, safety signs and brand awareness.
Public Art: We have experience with public art projects across a range of sectors including health care precincts with placements in foyers and outdoor spaces.
The partnership between Bolton Clarke, Buchan and Albert Smith Signs began some years back with our pilot site at Pinjarra Hills and then extended to the balance of the network of sites.
Our relationship together has continued on from that time and we are currently manufacturing Bolton Clarke branding, directional signage and wayfinding for all their locations nationally.
As full service sign makers, we appreciate the opportunity to manufacture and install the branding, directional signs and wayfinding for Bolton Clarke.
Albert Smith Signs – aged care experience you can trust and rely on!
Phone
+61 1300 385 903
Australia,
Brisbane (Head Office)
59 Taylor Street, Bulimba QLD 4171

Postal Address
PO Box 226, Bulimba QLD 4171
Sydney
2/4 Prince William Dr, Seven Hills NSW 2147
Melbourne
Level 9, 440 Collins St, Melbourne VIC 3000