Signage Australia Wide & Asia Pacific
Delivering Nationwide for over 145 Years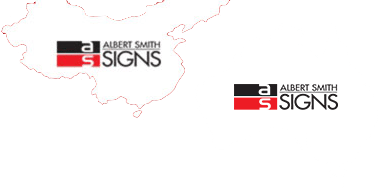 Movenpick Hotels & Resorts is noted as "one of the world's most reputable upscale hotel management companies" and the first Movenpick Hotel in Australia situated in Hobart Tasmania is no exception.
Attention to detail inside and out the Movenpick Hobart is exceptional. The hotel offers 221 elegant rooms, a range of luxury amenities and a full-scale restaurant & bar.
Albert Smith Signs was engaged by Quantity Surveying Services to provide the Internal and External signage scope to the Movenpick's quality brand standards. Always up for a challenge, our team were excited to take on a project of this scale and intricacy.
The two High Level Sky Signs, on the East and West Elevations, light up the night sky. 
These signs are individually fabricated Permasign letters and Logo manufactured with aluminium returns painted in white and hi impact polycarbonate faces. To provide the highest quality lighting clarity and longevity the Permasign elements are illuminated with energy efficient ASTech LED's. 
The signage was then installed to rails that are hot dip galvanised for protection against corrosion, then coated to match the fascia substrate. We installed both signs via rope access specialists in multiple instalments due to the size of the signs. The largest sign being over 10 Meters long with the Movenpick Bird Logo at 2.4 Meters wide.
It's not every day we get to work with such a varied range of substrates and materials on the one project. We are continually learning and expanding our skills through working with other trades on site, always working towards the best outcome for our customer.
This was apparent, with the entrance sign leading into the main foyer. Stack stone with Halo illumination can be tricky as the precision of correct pin placement and spacing of each individual letter on the uneven surface required close attention to detail; Additionally, a clear understanding of the illumination and light balance over the textured surface.
Working with the masons on site to ensure the installation and final aesthetic was to expectations was imperative to provide the desired result.
The Tesoro Restaurant & Bar Window lightbox was a first for us, as it was mounted direct to the window mullions. The front aluminium black painted panel also included push through acrylic lettering with top & bottom ASTech LED Halo inspired illumination.
The placement of directional signs is imperative to provide clear instruction to guest and staff, creating a seamless transition throughout the hotel.
Movenpick's directional signage flows and changes as the environment changes to allow these signs to blend into the surroundings while still providing clear direction throughout.
Our installation team was equipped with templates individually designed for precise install of each character.
Hotels can be one of the most intricate scopes in the signage industry and Albert Smith Signs has the experience and knowledge to meet your expectations to the highest standards.
For all your signage needs, Albert Smith Signs.
Phone
+61 1300 385 903
Australia,
Brisbane (Head Office)
59 Taylor Street, Bulimba QLD 4171

Postal Address
PO Box 226, Bulimba QLD 4171
Sydney
2/4 Prince William Dr, Seven Hills NSW 2147
Melbourne
Level 9, 440 Collins St, Melbourne VIC 3000