Celebrating 150 Years: A Snapshot of Our Evolution 1873 - 2023
Albert Smith Signs: Our 4th Generation Family Company - Still Here For You!
The Albert Smith Group remains a family-owned and operated company, built on traditional values of honesty, integrity, pride in craftsmanship, and quality passed down through four generations from the lineage of founder Samuel Smith.
A Look Back to Our Beginnings
150 years ago, in 1873, Sam established S. Smith & Son Pty Ltd as a first-class manufacturer of rubber stamps on the corner of Adelaide and Edward streets in Brisbane. For many years, rubber stamps were widely used for various communications in the business world—available in 4, 6, and 8 band wording and manufactured from a moulded, vulcanised rubber image, wooden block mount, and handle. Stencils were also part of the product range, mostly used for manufacturing house names, which were much in demand at the time. Other standard items included bespoke brass plates, brass letters, house numbers, memorial tablets, and even brass door handles.
Entering the 20th Century
In the 1900s, S. Smith & Son passed on to Albert and became Albert Smith & Son, continuing as a manufacturer of rubber stamps and stencils for the next 40 years.
Our evolution and growth from those early days can be attributed to an ongoing commitment and continued engagement in new and emerging technologies. Post WWII, the technological advances of the war demanded and delivered new materials for the industry, accelerating our evolution. In 1947, we embraced the "plastics age" to incorporate plastics into our signage manufacture. The rapid development of plastics, mainly acrylics, allowed us to acquire new skills in design, fabrication, and illumination.
As Albert Smith & Son moved into the 1950s, the use of rubber stamps began to decline, as did the demand for brass plates and engraving. Under-awning signs became the new focus of our business, evolving into who and what we are today—Albert Smith Signs. In 1959, we manufactured our first "illuminated sign" for the Commonwealth Bank in the Brisbane CBD.
Trailblazers in the 1970s & 1980s
In the 1970s, we began to explore the vacuum forming of plastic for signage, becoming pioneers and leaders in Australia for this emerging technology. Throughout the '70s and '80s, we led the way in the development, design, manufacture, and illumination of modern branding and signage. In 1986, we introduced computer-assisted design (CAD) to enhance the efficiency, accuracy, and volume of our manufacturing.
Stepping Onto the World Stage in the 1990s
In the 1990s, we leveraged our capabilities, knowledge, and technology to step onto the world stage.
In 1993, we established our first offshore joint venture in New Zealand (ASNZ).
In 1994, we expanded into China (ASC) to meet the needs of the Quick Service Restaurant sector, becoming the first Western company to do so.
In 1998, Albert Smith Philippines (ASP) was established to service the developing Filipino market.
In 2001, The Global Sign Alliance (GSA) came into being through partnerships between Blair Image Elements (USA), Prolicht (Europe), and Albert Smith Signs (Asia Pacific). The GSA ethos is "global reach, local knowledge, worldwide delivery."

For 150 Years, We Have Remained a Family-Owned Australian Manufacturer!
S. Smith & Son: Samuel joined by Albert
Albert Smith & Son: Albert joined by Keith
Albert Smith & Sons: Keith joined by his sons
Albert Smith Signs: Samuel's great-grandsons Rodney & Mitchell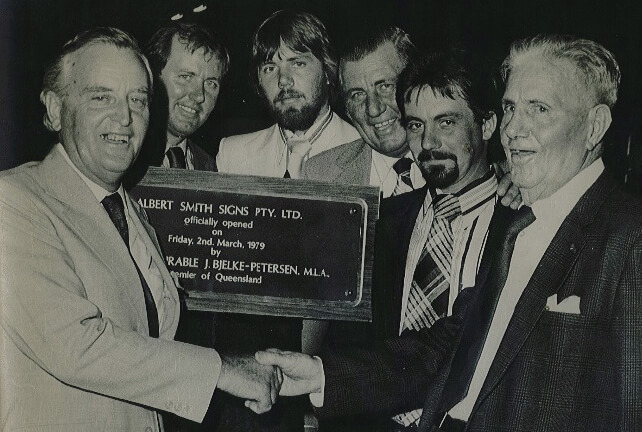 Our 4th generation Managing Director, Rodney Smith, has led our team for over 50 years and proudly carries on the traditions of Samuel, Albert, and Keith. Rod remains actively involved in the leadership of Albert Smith Signs (ASS) and has maintained ASS as a privately-owned family company.
Fellow Director Mitchell Smith has been actively involved in every facet of the business for 40 years, both domestically and internationally. Mitch continues to contribute his broad range of knowledge, skills, and experience.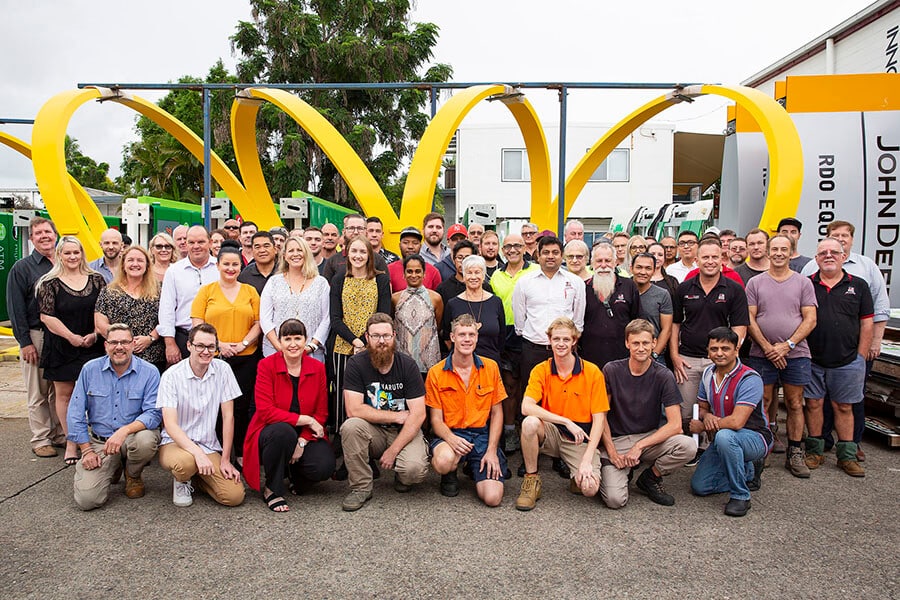 Albert Smith Signs: Our 4th Generation Family Company
We extend our heartfelt thanks to:
Our team members, past and present
Our customers, past and present
Our suppliers, past and present
For Sharing the Vision That Has Driven & Maintained Our Company for 150 Years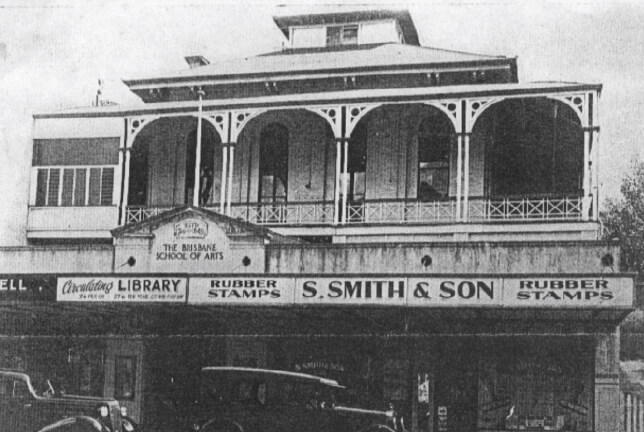 Today, Albert Smith Signs is owned and managed by Samuel Smith's great grandsons. They proudly carry on the values and traditions of their forebears, Samuel, Albert and Keith.