Signage Australia Wide & Asia Pacific
Delivering Nationwide for over 145 Years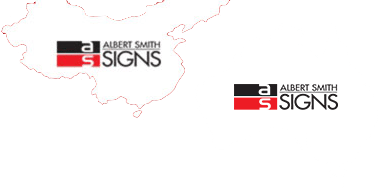 At Albert Smith Signs, we understand the key to effective directional signage is to gain an understanding of the different uses of the environment and create an easy-to-understand hierarchy of sign types through the proper use of colour, symbols and platforms
Way Finding Signs Explained in 1 Minute
While information is important, placement is paramount.
Clever and attractive integration of branding elements are also critical considerations, to ensure your brand messaging is properly reflected and reinforced.
At Albert Smith Signs, we offer a range of directional signs to assist customers and visitors find their way as simply and stress-free as possible.
Our way finding signage is particularly prevalent in spaces such as:
Hospitals
Shopping centres
Retail stores
Office buildings
Reception areas
Parks and gardens

Educational Institutions
Our functional, cost-effective way finding signs are custom-made and able to reflect your organisation's true brand image.
Our range of way finding signage also includes interpretative signage, such as that seen in parks and gardens, walking tracks, and environmental areas. Detailed interpretative signage can include intricate designs, artwork, photography, and text.
Our identity signage can be used for a variety of purposes, including:
Location identification
Direction wayfinding
Building directory boards
Wall signs
Our professional, experienced staff will work with you to design, manufacture, and install the right type of identity and way finding signage to suit your needs.
At Albert Smith Signs, we provide all our signage services to the highest standards to meet and exceed customer expectations.
For an obligation free quote, or to speak to our professional team, contact us today via phone or email.
Phone
+61 1300 385 903
Australia,
Brisbane (Head Office)
59 Taylor Street, Bulimba QLD 4171

Postal Address
PO Box 226, Bulimba QLD 4171
Sydney
2/4 Prince William Dr, Seven Hills NSW 2147
Melbourne
Level 9, 440 Collins St, Melbourne VIC 3000