Signage Australia Wide & Asia Pacific
Delivering Nationwide for over 145 Years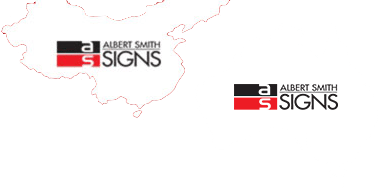 Following 40 successful years in Australia, Mitsubishi Motors is rolling out its new global corporate signage across 200 Australian dealerships, and Albert Smith Signs are thrilled to play our part in Mitsubishi's rebranding project. The interior and exterior building signage will be rolled out to Mitsubishi's 5000 global dealers over the next 3 few years, under the theme "Drive Your Ambition".
The new Visual Identity program highlights Mitsubishi Motors brand image and enhances the customer experience across all brand touch points from motor shows, websites, brochures and dealerships.
The corporate signage features a bold black, white and grey colour scheme with red accent lines. The signature element being the angled shape of the building's exterior "Dynamic Slope" presenting a robust and powerful brand image.
Featured is Mildura Mitsubishi, a family owned, multi-award-winning Mitsubishi Dealer, who have been servicing the surrounding area and supporting their local community for many years. Their suite of building signage includes black fascia cladding with an LED illuminated strip and white dealer name, an eye-catching Pylon sign, a tapered Entry Portal featuring a red illuminated accent surround and white down-lighting, 
LED lit Reception Brand Wall, Directional signage, Service signage, and the feature Dynamic Slope clad with black perforated metal and topped with the striking Mitsubishi wordmark.
Phone
+61 1300 385 903
Australia,
Brisbane (Head Office)
59 Taylor Street, Bulimba QLD 4171

Postal Address
PO Box 226, Bulimba QLD 4171
Sydney
2/4 Prince William Dr, Seven Hills NSW 2147
Melbourne
Level 9, 440 Collins St, Melbourne VIC 3000