Signage Australia Wide & Asia Pacific
Delivering Nationwide for over 145 Years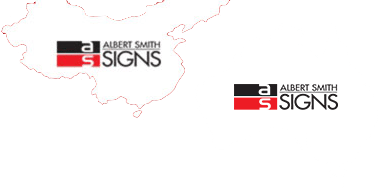 Woolworths's history in Queensland began in 1927 when the first official franchised branch was opened in Queen Street in the centre of Brisbane City.
Since then, Woolworths continues to grow and have provided continual support to the community, including the use of signage to integrate the Woolworths brand into the identity of the local area.
This has been highlighted in the Racecourse Village Shopping Centre at Ascot, with the development of the facility completed in 2018 by ADCO. We were excited to complete the unique signage scope for the village and its tenants in our manufacturing facility in Brisbane.
The external signage is designed for optimum visual impact from the roadside; this includes a three-meter high internally illuminated roof mounted sign and front and rear identification signage that is clearly seen from both main roads leading into the village.
Complemented by a fully illuminated 12-meter pylon, ready and complete to promote the businesses of eight tenants. The racecourse village is designed to stand out in its environment while complementing the suburbs unique history.
Located opposite the Doomben & Eagle Farm Racecourses, the history of horse racing in the local area is apparent throughout the signage fabrication and design.
The external signage includes architectural features such as the aluminium cantilever panels intricately cut to create the image of horses galloping across five panels running along the roadside.
These unique architectural elements continue through to the internals of the complex. The vinyl details for the amenities were printed as complete sheets, black onto white vinyl and applied in one continuous application to ensure 100% accuracy.
The feature which runs along the second-floor wall, again follows the same theme of the exterior. The wall is designed to give the illusion of racing horses, achieved by applying a matt vinyl to the full length of the wall, with a secondary vinyl application for the graphics. The secondary graphics are in a satin gold finish, to provide a bold contrast against the matt black as a satin finish allows the graphics to catch the light.
Phone
+61 1300 385 903
Australia,
Brisbane (Head Office)
59 Taylor Street, Bulimba QLD 4171

Postal Address
PO Box 226, Bulimba QLD 4171
Sydney
2/4 Prince William Dr, Seven Hills NSW 2147
Melbourne
Level 9, 440 Collins St, Melbourne VIC 3000