Signage Australia Wide & Asia Pacific
Delivering Nationwide for over 145 Years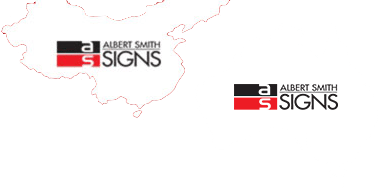 Albert Smith Signs manufacture major public art installations by collaborating with artists to understand their vision and create practical and maintainable solutions in design, manufacture, and installation.
We ensure their creative intent of the project is preserved, and delivered on time and on budget.
We manufacture artworks from a wide range of materials, from large monumental architectural sculptures of steel and aluminium, to artworks of delicate suspended crystals and vacuum-formed acrylic illuminated with the latest in LED technology.
Public Art Explained in 1 Minute
Public art projects may result from various sources, including community projects, or government or corporate commissions.
Examples of public art may include sculptures, monuments, decorative art, street furniture, and playgrounds, and may be seen and made accessible to the general public in areas such as building foyers, outdoor public spaces, plazas, parks and gardens, and entrances to public buildings such as museums, airports and government offices.
We design the construction of public art to be durable and built to withstand external conditions including weather, usage, and vandalism.
Public art displayed in public spaces such as city squares is often referred to as urban art and has become an international art form. Urban art is a style relating to city life and drawing inspiration from urban architecture and lifestyles. Nowadays, urban art is no longer confined to purely street art, but also incorporates other sectors such as gallery spaces.
Public art and engaging with public spaces is prevalent today and can form a great enhancement to the look and feel of a community.
At Albert Smith Signs, our professional team work closely with artists and curators to achieve the desired outcome of their artistic works.
At Albert Smith Signs, we provide end to end services to the highest standards to meet and exceed customer expectations.
For an obligation free quote, or to speak to our professional team, contact us today via phone or email.
Phone
+61 1300 385 903
Australia,
Brisbane (Head Office)
59 Taylor Street, Bulimba QLD 4171

Postal Address
PO Box 226, Bulimba QLD 4171
Sydney
2/4 Prince William Dr, Seven Hills NSW 2147
Melbourne
Level 9, 440 Collins St, Melbourne VIC 3000