Signage Australia Wide & Asia Pacific
Delivering Nationwide for over 145 Years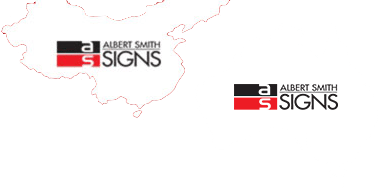 This new parkland has plenty to fire the imagination with an exciting nature-based playground, incorporating water play, a lakeside boardwalk and pontoon, as well as birdwatching and picnic facilities, all set against the background of a picturesque lake.
Warril Parkland, delivered by Oxley Creek Transformation on behalf of Brisbane City Council, is part of the Oxley Creek Transformation Plan which aims to revitalise the Oxley Creek corridor from the Brisbane River to Larapinta into a world class green, leisure destination. 
Constructive Partnerships Achieve Creative Outcomes at Warril Parkland!
Oxley Creek Transformation engaged Dot Dash, an interdisciplinary design team specialising in design services to assist people to find their way around public places – wayfinding design! Dot Dash projects span all sectors including health care, transportation, education, recreation, retail, commercial and parklands. The design of the product was very unique and detailed with the overarching criteria that drove the sign manufacturing processes – brand presentation, quality, longevity and maintainability.
Digital print has now become a common technique in signage manufacturing and the stunning graphics were printed in house by Albert Smith Signs using 3M graphic products. Dot Dash partnered with Albert Smith Signs to manufacture and install the wayfinding signage and statutory signs to Dot Dash's design brief and location requirements. The suite of wayfinding products consisted of the main entry identity signs, totem information hubs, interpretive signs, discovery trail relief signs, directional marker signs and statutory signage.
All faces of the varied elements were aluminium, laser cut and fabricated to shape, overlaid with our ASPrint graphics, printed on 3M digital print media, 2 pack painted with a protective satin clear coat finish.
The information hubs were precast concrete with the ACM and graphics wrapped around the supporting pillar and identified with laser cut letters.
We provided prototypes for Oxley Creek Transformations approval of the discovery trail round relief images, tactile printed on 3M IJ40-10R to provide the texture needed to allow image rubbings, then pin fixed to sit 1-2mm off the background.
With a strong commitment to quality and innovation and as a 3M certified graphics manufacturer, Albert Smith chose to partner with 3M graphic products, components and procedures – stunning graphics with the most comprehensive finished graphics warranty in the industry – 3M™ MCS™ warranty. Our confidence with 3M means your confidence with your finished product and branding!
As full-service sign makers, we appreciate the opportunity to manufacture and install the branding and signage for such a creative and unique wayfinding project
ALBERT SMITH SIGNS – WAYFINDING EXPERIENCE YOU CAN TRUST
Phone
+61 1300 385 903
Australia,
Brisbane (Head Office)
59 Taylor Street, Bulimba QLD 4171

Postal Address
PO Box 226, Bulimba QLD 4171
Sydney
2/4 Prince William Dr, Seven Hills NSW 2147
Melbourne
Level 9, 440 Collins St, Melbourne VIC 3000