Signage Australia Wide & Asia Pacific
Delivering Nationwide for over 145 Years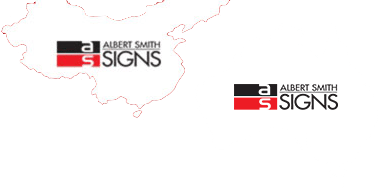 Pylon Signs & Monolith Signs
Pylon signs and monolith signs are available in a range of shapes and sizes and provide effective exposure from the street to passing traffic.
Pylon signs are the gateway to your business and the first impression visitors see when approaching your site. Smart businesses recognise the importance of strategically designed and located pylon signage in raising the visibility of their brand and maximising the potential of passing trade.
Due to their larger-than-life presence, pylon signs attract attention and can be seen across busy highways, motorways, and streets, making a bold statement for your brand.
Pylon Signs Explained in 1 Minute
Pylon signs can be custom made in a range of sizes and styles
Using various materials and lighting effects, including internal or external illumination and inclusion of LED display screen's. Options include:
Single pole

Simple, cost-effective solution to increase your visibility and branding
Ideal for high-rise buildings for wide-ranging visibility.
Twin Pole

Ideal for multiple signage panels
Highly prominent pylon sign.
Covered Monolith

Covered or Clad structure
Ideal for covering structural support
Custom-made in a range of shapes and sizes.
Our monolith signs are another freestanding sign option, and although similar to pylon signs, are more architectural in design and style. Monolith signs can also be incorporated with way finding to provide directions and with the added benefit of illumination to way finding signage.
At Albert Smith Signs, we provide all our pylon signage design and manufacturing services to the highest standards to meet and exceed customer expectations.
For an obligation free quote, or to speak to our professional team,
contact us
today via phone or email.
Phone
+61 1300 385 903
Australia,
Brisbane (Head Office)
59 Taylor Street, Bulimba QLD 4171

Postal Address
PO Box 226, Bulimba QLD 4171
Sydney
2/4 Prince William Dr, Seven Hills NSW 2147
Melbourne
Level 9, 440 Collins St, Melbourne VIC 3000