Signage Australia Wide & Asia Pacific
Delivering Nationwide for over 145 Years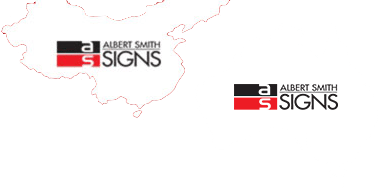 The journey between BP Australia and Albert Smith Signs began over 50 years ago in 1964, with the refurbishment of a number of BP locations throughout Queensland. 
Our journey together has continued on from that time with a number of major national brand roll outs.
Our journey with BP continues – Bright Green Beacon (BGB) –includes the manufacture and supply of pylon signs some over 20M in height, new entry portals, directional signs and fascia cladding.
The Northern New South Wales, Ballina Travel Centre is our most recent BP BGB project – BP offered a unique opportunity testing all our in-house skills delivering on such an array of identity products.
The travel centre provides fuel sales, a convenience store, a drive-thru food outlet, two quick service restaurants, outdoor dining and playground, rest areas and a trucker's lounge.
The standout design element of this project is the suspended under canopy fully illuminated Australian indigenous art installation – Four by eight and a half meters of beautifully coloured combined images, constructed in one piece and the magnificent art created by renowned artist Marcus Ferguson.
Face tensioning was with our Albert Smith proprietary Smith Flex system and illumination was with our ASTech LED's.  We designed and engineered the supporting structure from aluminium and our key design challenge was delivering a minimum depth of 100MM for the art capsule for perfect illumination.
Due to the size of the art work it was transported in one piece and required specialised lift installation.
At Albert Smith Signs there are no limits to our capabilities and experience with pylon signs. At BP Ballina the "Can't be missed" BGB pylons have fully illuminated multi vacuum moulded high impact acrylic heads – our design delivering a shadow and blemish free illuminated beacon.
The 12M and 9M in height pylon signs maximise the sites visibility from the Pacific Way. Other project elements are the Travel Centre Permasign LED building letters, site branding and an array of our speciality crafted external directional signs, internal custom directional & braille signage.
As an Australian sign manufacturer all product's for BP Ballina were designed and manufactured in Australia, in house at Albert Smith Signs
We are proud of our journey with BP - it has definitely stood the test of time – over 50 years of quality designs and products!
Phone
+61 1300 385 903
Australia,
Brisbane (Head Office)
59 Taylor Street, Bulimba QLD 4171

Postal Address
PO Box 226, Bulimba QLD 4171
Sydney
2/4 Prince William Dr, Seven Hills NSW 2147
Melbourne
Level 9, 440 Collins St, Melbourne VIC 3000