Signage Australia Wide & Asia Pacific
Delivering Nationwide for over 145 Years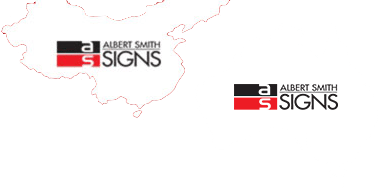 Add a level of prestige to your brand.
Our eye-catching 3D building lettering, 3D lettering or dimensional lettering, will guarantee your signage and brand stands out from the crowd.
Our quality Permasign lettering will ensure your brand is prominent in its displayed environment. Permasign lettering is able to be crafted and moulded from a range of materials including:
Metal
Acrylic
Foam
Timber
Aluminium
Vac Formed Acrylic
Permasign 3D Lettering Explained in 1 Minute
Set your brand apart from the competition with Permasign building letters
Three-dimensional (3D) Permasign building lettering from Albert Smith Signs ensures your brand stands out.
Permasign is an innovative, visually compelling signage solution that will help to attract attention and set you apart from the competition.
Permasign lettering is manufactured using computer precision fabrication to provide perfect 3D reproduction, rendering even the most intricate designs and complex logos flawlessly.
Outstanding Quality at Affordable Prices
With Permasign, you will never have to sacrifice quality for affordability. Permasign is a cost-effective signage option as the product is computer generated and machine manufactured using cutting-edge technology, which translates into time and labour savings.
Robust & Long-Lasting Signage
Permasign can be made from the most robust, durable materials to ensure a long-lasting product. Permasign 3D letters can be crafted from acrylic, polycarbonate, metal or moulded from other materials and then installed to site-specific requirements. Permasign is made to withstand all weather conditions, while still producing maximum visual impact and adhering to all your branding specifications.
Flexible Solutions to Meet Your Diverse Needs
Permasign is a flexible solution that can be fully customised to meet your brand's unique needs and aesthetic style. We offer both illuminated and non-illuminated 3D lettering in a range of materials, colours, finishes, and sizes, as well as tailored fonts, design, and shape to your brand's unique preferences and requirements.
At Albert Smith Signs, we've produced outstanding Permasign 3D graphics for numerous companies across a range of sectors and industries, including Hungry Jacks, KFC, Kmart, Mitsubishi, Red Rooster and Woolworths. Permasign has been featured prominently in the marketplace and we invite you to view our Project Showcase to see some of our recent work and projects.
At Albert Smith Signs we design, manufacture, and install all of our signage using in-house resources. We're committed to providing you with the highest quality signs to ensure your brand stands out, assisting you to maximise brand visibility and attract attention.
At Albert Smith Signs, we provide all our signage services to the highest standards to meet and exceed customer expectations.
For an obligation free quote, or to speak to our professional team, contact us today via phone or email.
Phone
+61 1300 385 903
Australia,
Brisbane (Head Office)
59 Taylor Street, Bulimba QLD 4171

Postal Address
PO Box 226, Bulimba QLD 4171
Sydney
2/4 Prince William Dr, Seven Hills NSW 2147
Melbourne
Level 9, 440 Collins St, Melbourne VIC 3000