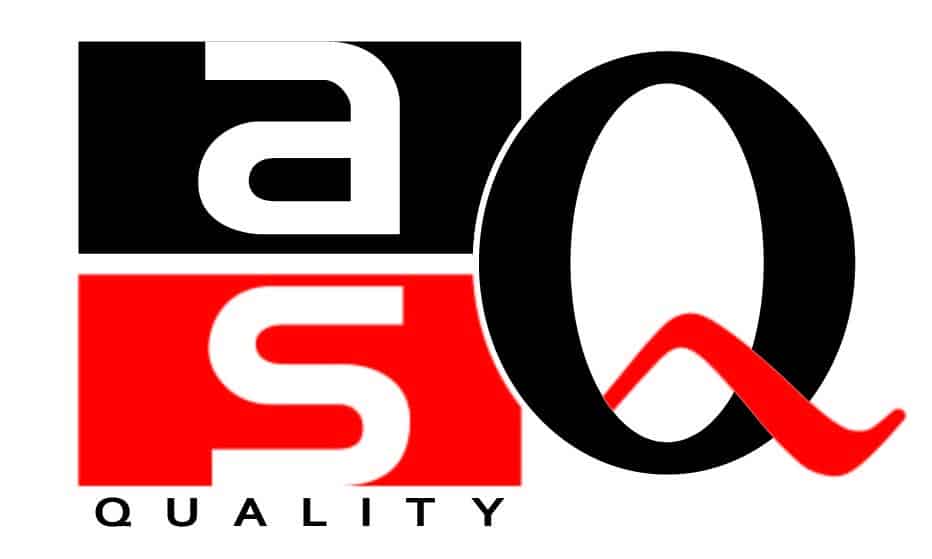 What are your signs saying about your business?
At Albert Smith Signs we pride ourselves on being able to design, manufacture and install Quality signage which will both enhance and add value to your business and brand.
The Quality and reliability of our company's products and services are the concern and responsibility of every person in our organisation, and runs deep in our company's DNA – Quality means doing the right things right and is uniquely defined by each individual customer's needs and Quality is measured by the satisfaction of our customers. Our manufacturing Quality procedure ensures a number of checks on product Quality as it moves from department to department. As each department checks its work a signed Quality sticker is placed on the product before it moves to the next department and the new department cannot accept the product unless it has been Quality checked and sticker applied. At its final packaging department destination a gold Quality sticker is applied and the product is photographed for our customer records.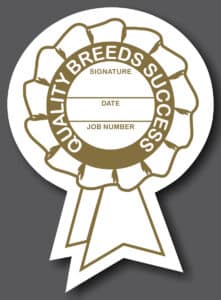 Whether your branding needs include building signs both internal and external, illuminated LED signs, high level signs, pylon signs, way finding, 3D building  letters, we manufacture and deliver a Quality product. Our total in-house manufacturing facility allows us to achieve the highest Quality and standards for your signage products.
Your site branding reflects on your business and Quality branding delivers a message of a Quality business and should do so for many years.
There is a saying "A picture says a thousand words" and the images below do just that – The corporate branding at Woolworths Ballina was manufactured and installed in 2013 and seven years later, is still a Quality product, and looking looking great and still shines bright!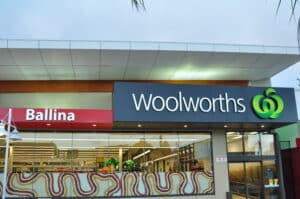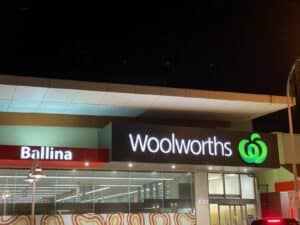 ALBERT SMITH SIGNS – 100% AUSTRALIAN OWNED, 100% AUSTRALIAN MANUFACTURING