Good design is the key to creating a beautiful interior!
Signage Australia Wide & Asia Pacific
Delivering Nationwide for over 145 Years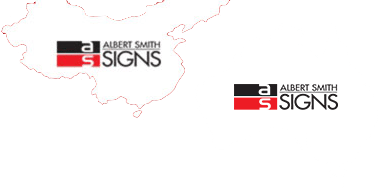 Albert Smith Signs are extremely proud of this project and the fantastic product we manufactured and installed.
Over the years, Albert Smith Signs has been commissioned to design, manufacture and install many architectural elements that deliver innovative branding. 
We were privileged to be engaged by Formula Interiors for this challenging project, to bring the design concepts to life that enhance and customise the Herston Bio fabrication Institute (HBI) environment. HBI is the first institute of its kind – advancing knowledge and technology in 3D scanning, 3D modelling and 3D printing of medical devices, bone, cartilage and other human tissue, to repair tissue that is lost or damaged.
All elements of the HBI interiors were construction designed and fabricated by Albert Smith Signs – an in house full service 100% Australian owned manufacturer.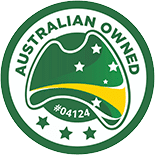 The main feature architectural element is the over 3M high art sculpture in the entry foyer with our first challenge to manufacture an exact one third size prototype for design approval.
The body of the sculpture was manufactured from 4 parallel blades of 15mm acrylic with a custom laser cut pattern. It was a challenge to align the sculpture from the floor to the ceiling and it required a timber template to be made to ensure correct alignment prior to the manufacture of the fabricated aluminium base and top piece. It is recessed and seamlessly meets the ceiling with a polished stainless steel angle to finish.
Illumination is with custom made linear RGBW LED's top and bottom, covered with opal diffusers. Lighting is wireless remote controlled allowing variation of speed, sequence, mix, duration and is dimmable. A challenging product to manufacture but is definitely a beautiful statement piece!
3D feature walls were custom cut and folded from one piece of 1.6mm aluminium into consistent geometric angles to conform to the desired triangle pattern. The triangles were then powder coated with Dulux Lexicon white to deliver a great finish, fixed to an aluminium backing plate that was painted the same colour as the wall. Illumination was with downlights placed to cast the triangle shadows to both floor and ceiling. The feature walls were positioned and installed in a number of building locations.
The 300mm Permasign 3D building letters were fabricated from aluminium with folded returns and custom CAD cut perforated faces. Again powder coated with Dulux Lexicon white, ceiling suspended with a steel rod and halo illumination.
Our Permasign building lettering is manufactured using computer precision fabrication to provide perfect 3D reproduction, rendering even the most intricate designs flawlessly.
Hanging Permasign building letters were fabricated from aluminium that we perforated, powder coated and rolled over a 12mm aluminium rod as a mounting bracket which was powder coated Dulux dune to match the window mullions. 
The clever and different wayfinding design was manufactured from 20mm thick Italian terrazzo tiles with the graphics sandblasted 6mm deep, paint infilled and fixed to the wall with a 12mm spacer to create the depth
"Design isn't just about making things beautiful; it's also about making things work beautifully"
Architectural features open many opportunities for innovative branding, and Albert Smith Signs is there with innovative in house design and manufacturing for your branding!
Phone
+61 1300 385 903
Australia,
Brisbane (Head Office)
59 Taylor Street, Bulimba QLD 4171

Postal Address
PO Box 226, Bulimba QLD 4171
Sydney
2/4 Prince William Dr, Seven Hills NSW 2147
Melbourne
Level 9, 440 Collins St, Melbourne VIC 3000