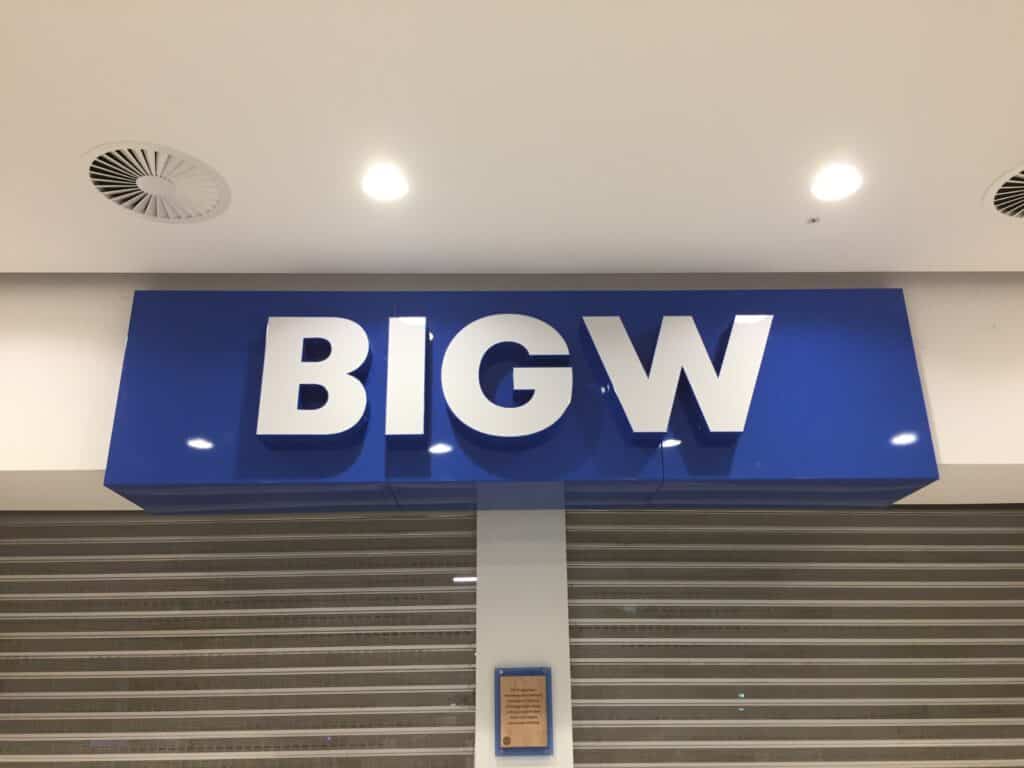 Whilst designed for a long life corporate signage can deteriorate in our outdoor environment of sun, rain, wind and pollution and there is a legislated duty of care to protect the public from harm due to structural degradation and potential failure.
Our long term customer Big W, engaged us to conduct safety audits of their signage and branding across 50 sites nationally 
This  involved full site audits and inspections of all external building  signage for any degradation and replacement leading to the gradual upgrade and installation of  Big W's corporate image and building signage. 
The product elements that we have replaced have all been externally located:
Tenant face panels in the centre pylons – both acrylic and flex face.
External building identification signage of varying sizes – Permasign building letters LED illuminated.
Store entry bulkhead signage .
Flat panel loading dock and ID signage.
Maintenance is about projecting your business, it's also about safety and public protection!
Contact us for maintenance and site safety audits.