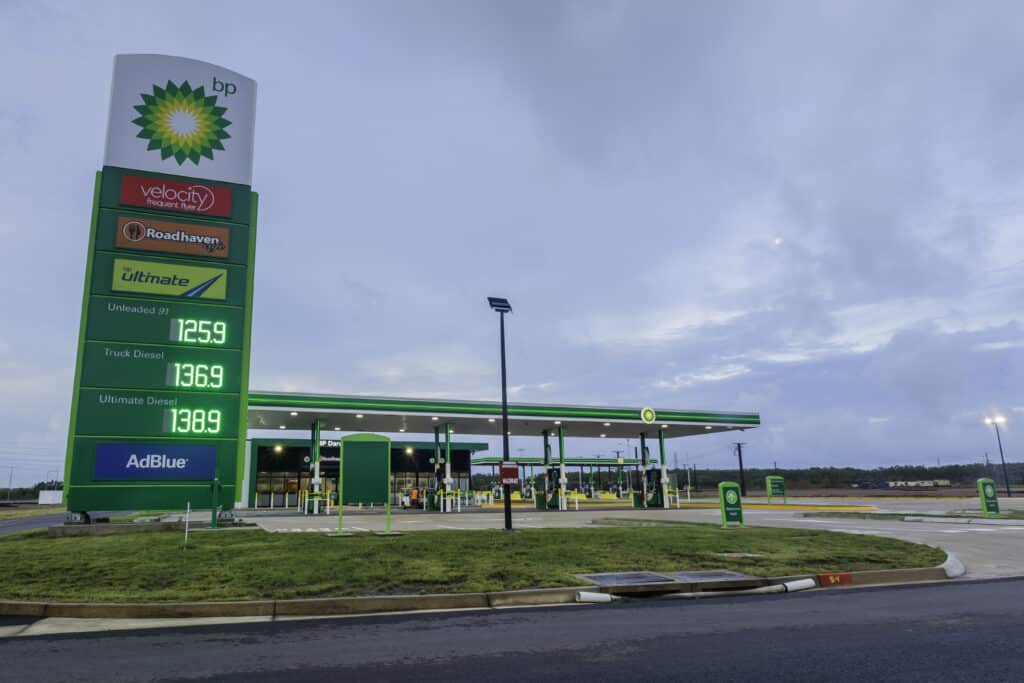 Maintaining a consistency of quality and service is the key for any corporate brand strategy.
Albert Smith Signs has been a leading supplier in providing corporate signage solutions to a range of corporate clients throughout the years and still maintain these relationships today.
But what makes a corporate brand roll out consistent?
Many clients do provide their own style guides and standard to adhere to; However, what creates the consistency over most is the:
Ability to adapt to the site-specific requirements while still maintaining your corporate brand.
The knowledge and experience to manufacture your required signs to council and state regulations from the get-go & provide you options that are within these requirements.
Working with you to provide finishes and materials that will improve the longevity of your signs in Australia's sometimes extremely harsh climates.
Working with a project management team that oversees the entirety of the roll-out from start to finish and across the country.
Working with a team of credited installers throughout Australia and overseas which follow our guidelines and work to our high level of quality and service.
It's not unusual for companies who have not updated their corporate branding for an extensive period, to require additional resources and knowledge to provide a corporate signage strategy that meets both their brand and can be reproduced as a physical product that works!
Our team from sales, design, manufacturing to installation have the experience to work in creating and implementing your brand, providing design and manufacturing solutions to create brand standards that will work for you now and in the future.
We don't just preach it, we do it! And more!
We have prepared signage specifications and have carried out corporate branding roll outs for companies such as BP Australia & New Zealand, CEVA Logistics, Bunzl Group, Amora Hotel Group, KFC just to name a few! & most recently working with and carrying out the corporate roll out of FEDEX Australia wide.