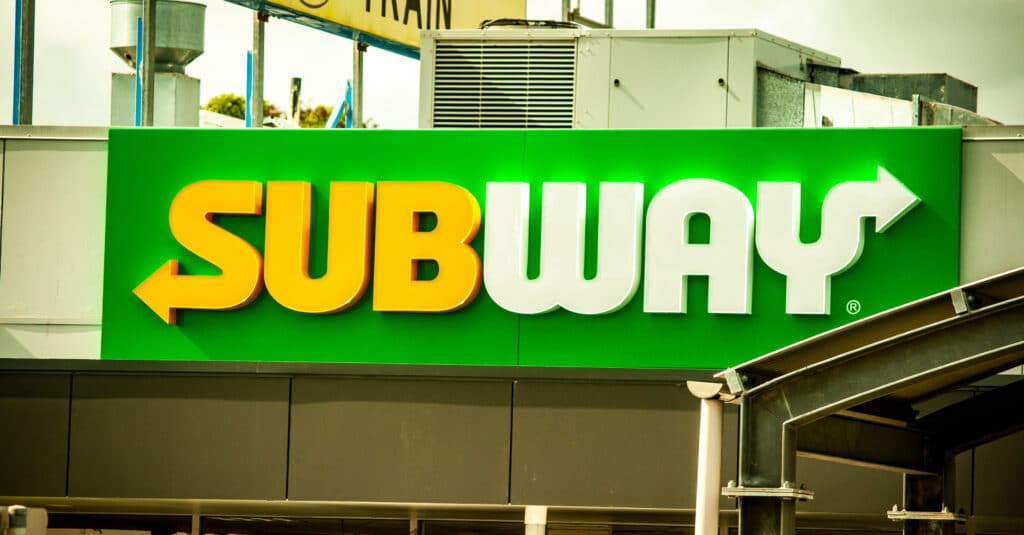 Quick Service Restaurants are a common sight in both urban and rural landscapes, and we are proud to provide signage solutions for some of the most iconic QSR brands known throughout Australia.
Boasting over 1311 stores Australia wide, Subway with its key colours of yellow and green, "as if its meant to be", is Australia's largest fast-food franchise. Even though Subway are one of the youngest QSR's in terms of entering the Australian market, they have firmly embedded themselves into our food culture.
Albert Smith Signs has been a dedicated supplier to Subway since the early 2000's. The branding has continued to evolve since then, and today you'll see their refreshed Corporate Image rolling-out in full swing.
The multi moulded design of the contour signs have now been replaced with a sleek and modern Permasign letterset. These have been designed to be set either as individual, on rails or on a staging panel to provide continuity throughout the brand whilst maintaining the flexibility to work within the constraints of the franchisee's unique building situation.
The internal Neon signage have now been replaced with the Halo lit Choice Mark, a combination of the Subway arrows to create the internal "S", applied to the green textured wall print maintains brand recognition and working within the confines of the internal space.
The new Subway brand design has developed with a more modern approach, including their digital printed graphics. With increased brand recognition, Subway have developed a range of exciting and interpretive window and wall graphics that clearly reflect the Subway brand in a lighter and more playful aesthetic.
We have been working with Subway Systems and their franchisees to manufacture and install their new signage Australia wide. With the projected roll out to be completed by the end of 2021, keep your eye out for their new look at your local Subway store.
Subway Cannon Hill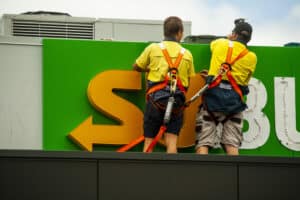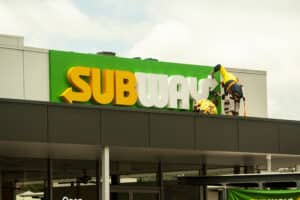 Subway Cairns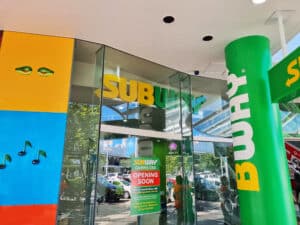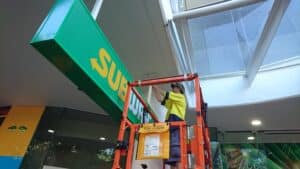 Subway Rockhampton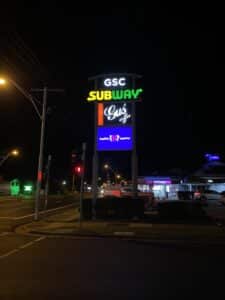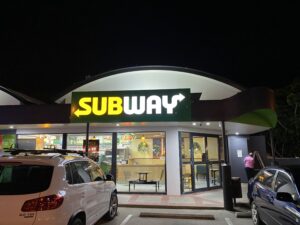 Subway Shepparton