Corporate Signage is designed for a long life however, just like your car or home they do require care and attention.
Over time your signage can deteriorate, accumulate a build-up of pollution and the lighting components can become dull.
This wear and tear may contribute to your signage not reflecting the true quality of your company's products and services.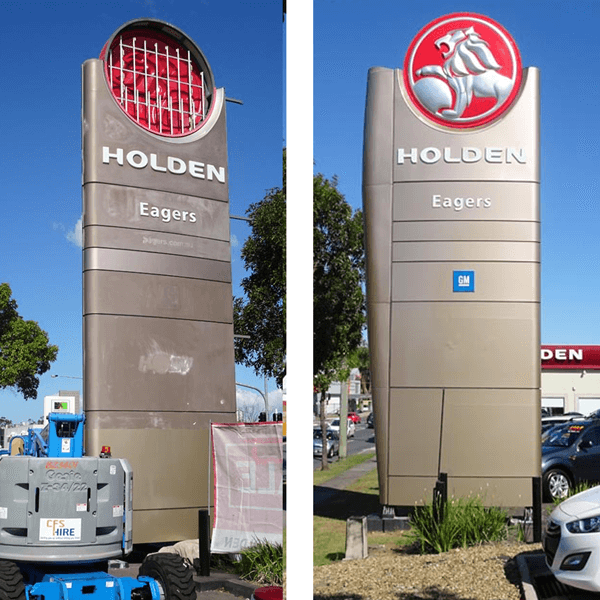 Brandcare signage maintenance is all about ensuring that your branding and signage continues to look professional, protecting your investment and delivering safety and public protection.
Some of our key checklist items:
Inspection of signs for defects and or failure
All external sign graphics and faces fully cleaned
All sign electrical components checked
Replace fluorescent tubes and update to LED modules
Footings to be inspected
Painted surfaces to be checked for cracking or peeling
Structural framing to be inspected for deterioration or damage
A maintenance report will be provided to you, evidencing attention to each of the above check list items.
Don't wait for a problem – predict it!
No matter what state you 're located in, Brandcare, our installation and maintenance division can provide you with a quotation for the ongoing maintenance of your corporate signage – call our maintenance division on 1300 654 326 or visit our Brandcare website at www.brandcare.com.au
Maintenance – Ensures Clean, Bright, Safe and Always Working!