Design and manufacture are both important steps in ensuring a quality product but the last step, the installation of your business signage, is just as important.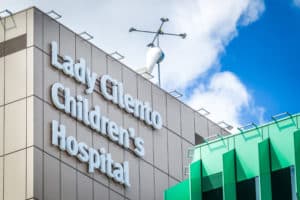 We have a network of signage professionals responsible for all onsite installation activities that operate Australia-wide and throughout the Asia Pacific Region. Our installation teams have successfully completed a training and accreditation program tailored specifically for the signage industry.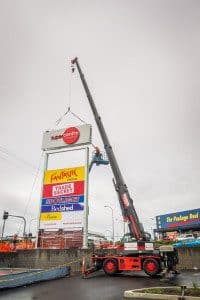 12 questions to ask prior to your business sign installation:
Has your signmaker of choice conducted a site audit to ensure they have all the necessary site information regarding underground services, power lines, service issues and site access?
Are all the required site specific accreditations known and met?
Have all local authority approvals been procured?
 Are there any specific environment needs?
 Is there a safety plan and a work method statement in place?
 Is all equipment necessary to ensure professional installation organised?
 If required, who is responsible for connecting your building signs to power?
 Has your installation date been confirmed?
Do they have a final approval sign off process?
Do they have the option of a programmed preventative maintenance plan?
Is on demand repair maintenance available for emergencies?
Are you satisfied with the communication with your chosen signmaker?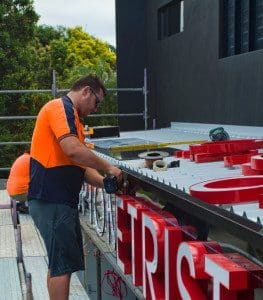 If you are needing sign removal, sign relocation, sign refurbishment or installation of your new business signage contact us for professional installation services.