Like our clothes and our homes your business signs can deteriorate if not maintained!

Whilst designed for a long life, your building sign lives in a harsh environment; sun, rain, wind, hail and pollution. They do require care and attention!
Points to consider:
Maintaining your brand integrity – your branding reflects your business and regular maintenance ensures your asset remains looking its best.
Protecting your investment – your business signage is an investment and has a value that may decrease due to lack of basic maintenance.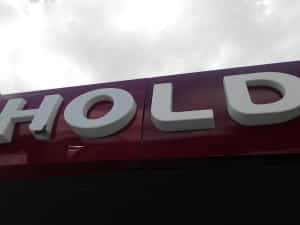 Degradation prediction – don't wait for a problem, predict it! Regular maintenance is all about prevention.

Light loss factors – regular maintenance will ensure colour and light uniformity so your illuminated sign remains looking its best.
Public protection – protect yourself from liability due to structural failure, electrical failure and fire damage.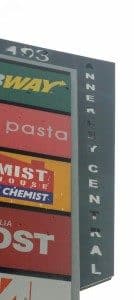 Site specific – a maintenance programme can be tailored to suit your specific needs taking into consideration location, access and safety.
Regular maintenance of your building signage allows the sign to do what you want it to do:
Advertise your name – your product – your service
REGULAR MAINTENANCE – IT JUST MAKES GOOD BUSINESS SENSE!
Call us, we would be glad to help