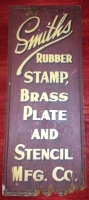 The Albert Smith Group remains a family owned company, built on traditional values and pride in craftsmanship and quality passed down through four generations from the lineage of Samuel Smith.
In 1873, Sam established Smith & Sons Pty Ltd as a first class manufacturer of rubber stamps on the corner of Adelaide and Edward streets, Brisbane. The company's growth from 1873 has been achieved by the continuing commitment to manufacturing excellence and the ongoing investment in research and development and new and emerging technologies.

1873 – Smith & Sons Pty Ltd founded as a rubber stamp manufacturer
1947 – Company moved into the plastics era
1959 – Manufactured first "illuminated sign" for commonwealth bank
1973 – Pioneered plastics vacuum forming in Australia
1988 – Purchased current premises at Bulimba
1989 – Secured the largest identity contract in company history for BP national re-image in all Australian states
1993 – Established first offshore joint venture in New Zealand and the beginnings of Albert Smith Global
1995 – Established joint venture in China
1998 – Established Albert Smith Philippines
2000 – Established Albert Smith Taiwan
2001 – Established Albert Smith Technologies division
2001 – Global Sign Alliance (GSA) emergence
2006 – Established Brandcare division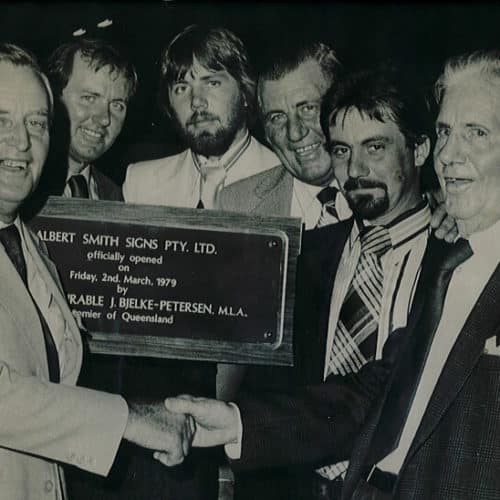 Today the Albert Smith Group is owned and managed by Samuel Smith's great grandsons who proudly carry on the values and traditions of their forebears, Samuel, Albert and Keith.

Long term business relationships deliver many benefits:
Understanding of the customers' business needs
Ability to collaborate more effectively in order to meet the common goal
A business partnership is formed and a relationship of trust is created
Trusted partnerships create value that goes beyond the current project
Below are just a few of our longer term business relationships.