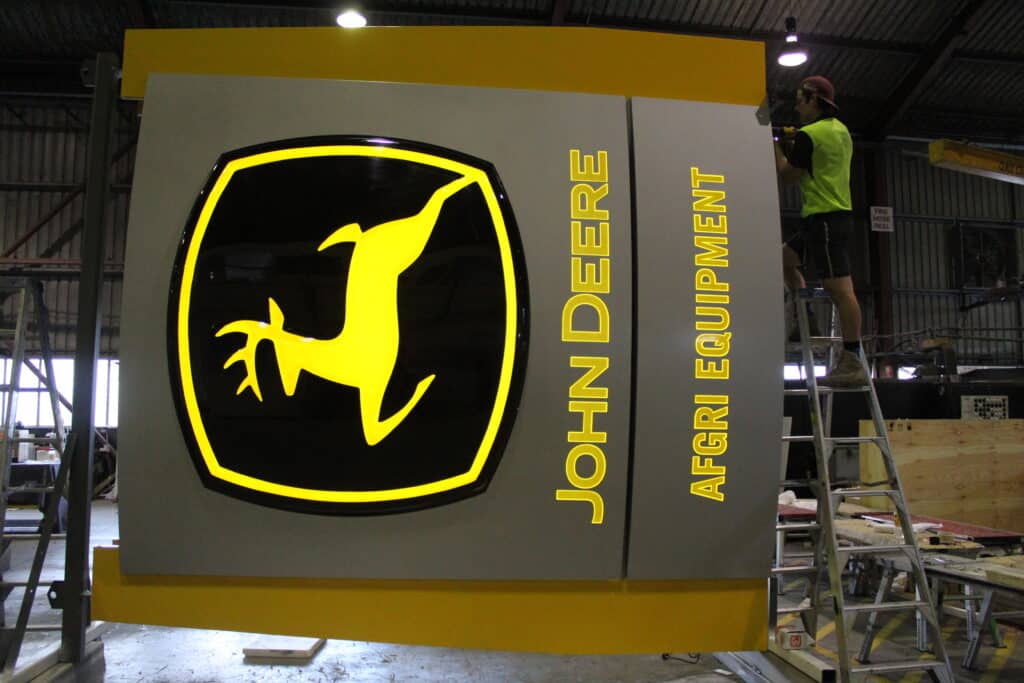 As an Australian manufacturer and sign maker, Albert Smith Signs are proud to have been chosen to manufacture and install the branding elements that identify John Deere Australia's business units 
John Deere has been a valued long term customer and in recent times we have refurbished their existing metropolitan and regional sites with replacement sign faces and at some locations repositioning of the pylon.
The intricate John Deere logos are VACCUM MOULDED from high impact acrylic and fixed to a flat fabricated aluminium background. The moulding process is an effective manufacturing solution that enables the creation and shape of the unique detail of the custom logo in three dimensions, and enhances the strength of the product, in its outdoor environment. The pylons are illuminated with our ASTEch LED's delivering shadow and blemish free site identification.  
At Albert Smith Signs there are no limits to our capabilities and experience with VACUUM MOULDING and the design, manufacture and installation of pylon signs 
We pioneered vacuum forming of brand logos in our industry!
JOHN DEERE AUSTRALIA AND ALBERT SMITH SIGNS – WHATEVER YOU NEED TO GET THE JOB DONE!